The cold wind on the tip of your nose, the heat emanating from your helmet, winter and the joys of skiing are definitely here!
The Région Dents du Midi offers over 100 km of slopes and 35 lifts across the 4 resorts of Champéry, Les Crosets, Champoussin and Morgins. Not to mention the 600 km of skiing accessible throughout the Portes du Soleil (Switzerland and France) with a single pass! Thanks to our ski area's orientation, the sun follows your turns on the perfectly groomed snow. From blue to black runs, there is something for everyone!
Our favorite slopes: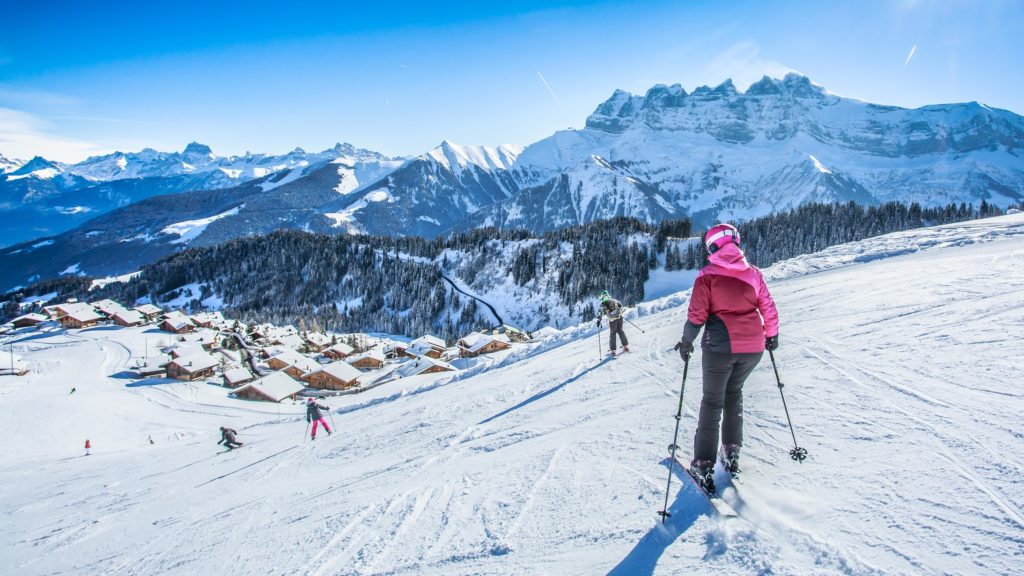 Sépaya
Easily accessible and away from the busier slopes, the Sépaya area has wide runs with gentles gradients. This piste allows adults and children alike to discover the joys of skiing at their own pace.
Length
1.5 km
Difficulty

●

Blue slope
Location
Champoussin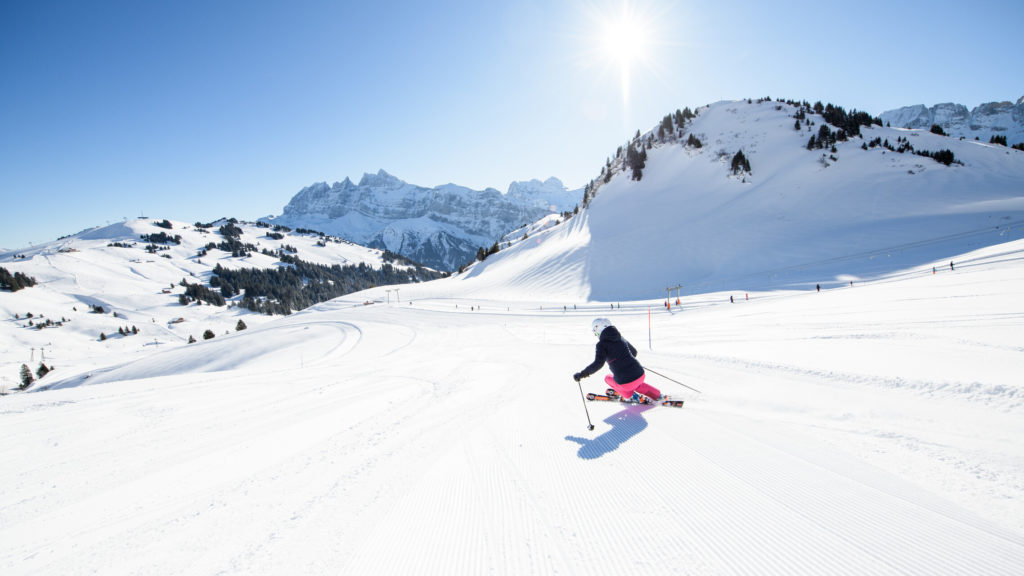 Ripaille
With the Dents du Midi and the Dents Blanches in the background, skiers enjoy this playful and picturesque run. The snow-covered trees add a fairy-tale touch to the scenery, where everyone can appreciate the surrounding nature and peacefulness. Not far from the start of the piste, at an altitude of 1'820m, two restaurants stand on the side of the slope if you wish to stop for a gourmet break or a well-deserved drink. After a few turns, the descent begins and its "schuss" leads you down a winding path all the way to Grand-Paradis (1'055m).
Length
10 km
Difficulty

●

Red slope
Location
Champéry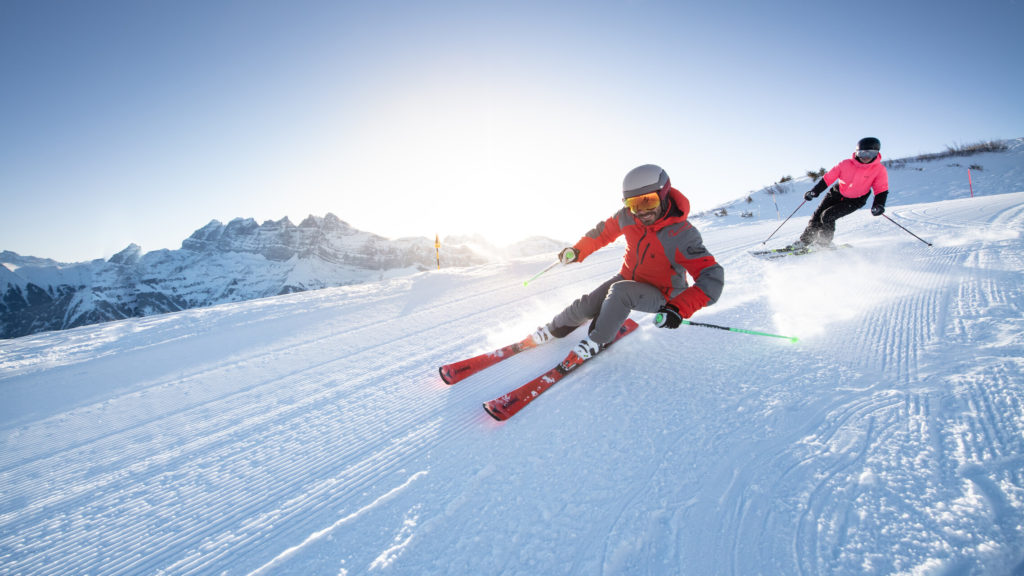 Didier Défago
To commemorate the Olympic gold medal won by our local downhill champion, the "Didier Défago" run leads you back to the heart of Morgins from the top of the Pointe de l'Au. Inaugurated 10 years ago, it takes you through a magnificent valley previously inaccessible unless skiing off-piste. This run can be both challenging and enjoyable at the same time.
Length
2 km
Difficulty

●

Black slope
Location
Morgins
Chavanette "The Swiss wall"
More commonly known as "The Swiss Wall", Chavanette is one of the most impressive runs in the world. With a 331m vertical drop on a slope reaching almost 40°, variable weather and snow conditions create moguls measuring up to 2m high. Are you up for the challenge?
Length
1 km
Difficulty

●

Very difficult (ungroomed slope)
Location
Champéry – Les Crosets