A picture is worth a thousand words, and a lot easier to take home than a suitcase-full of kitschy souvenirs! Here are the best spots for a spectacular selfie or postcard-perfect panorama of your visit to Les Portes du Soleil!
Beyond Instagrammable, these seven wonders are quite simply some of the most unforgettable panoramas imaginable. From bird's-eye views of sweeping massifs to balconies overlooking Lake Geneva, the Franco-Swiss Alps are a sight for sore eyes!
1. THE DENTS DU MIDI FROM THE TOP OF LA FOILLEUSE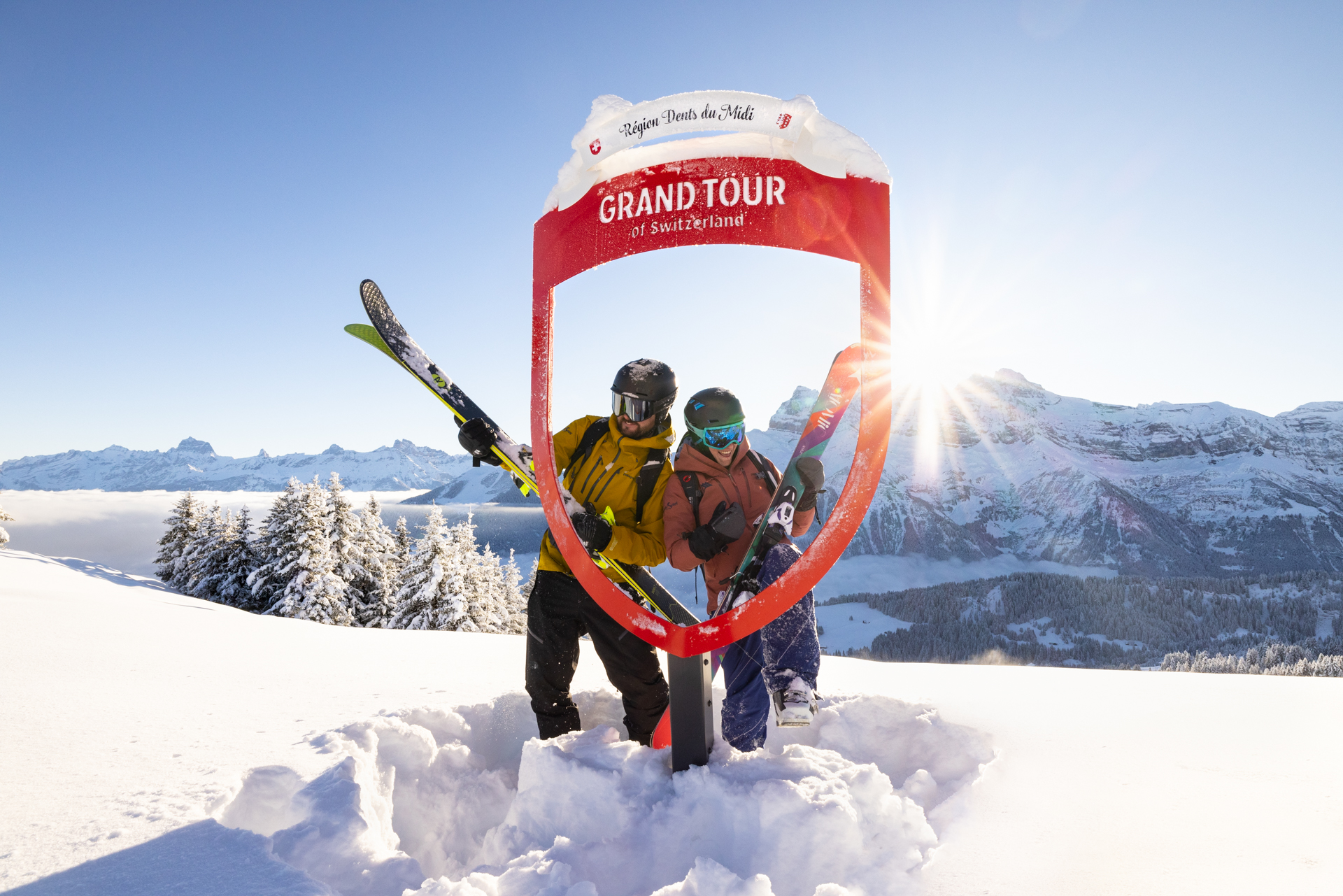 Visitors offloading at the top of the Foilleuse lift regularly stop and stare in jaw-dropped wonder as they come face-to-face with one of our most spectacular views the Dents du Midi. It's impossible to miss, but just in case, Switzerland Tourism has installed one of its iconic Grand Tour of Switzerland Photo Spot signs to mark the spot.
2. THE DENTS Blanches AND THE DENTS DU MIDI FROM THE CROIX DE CULET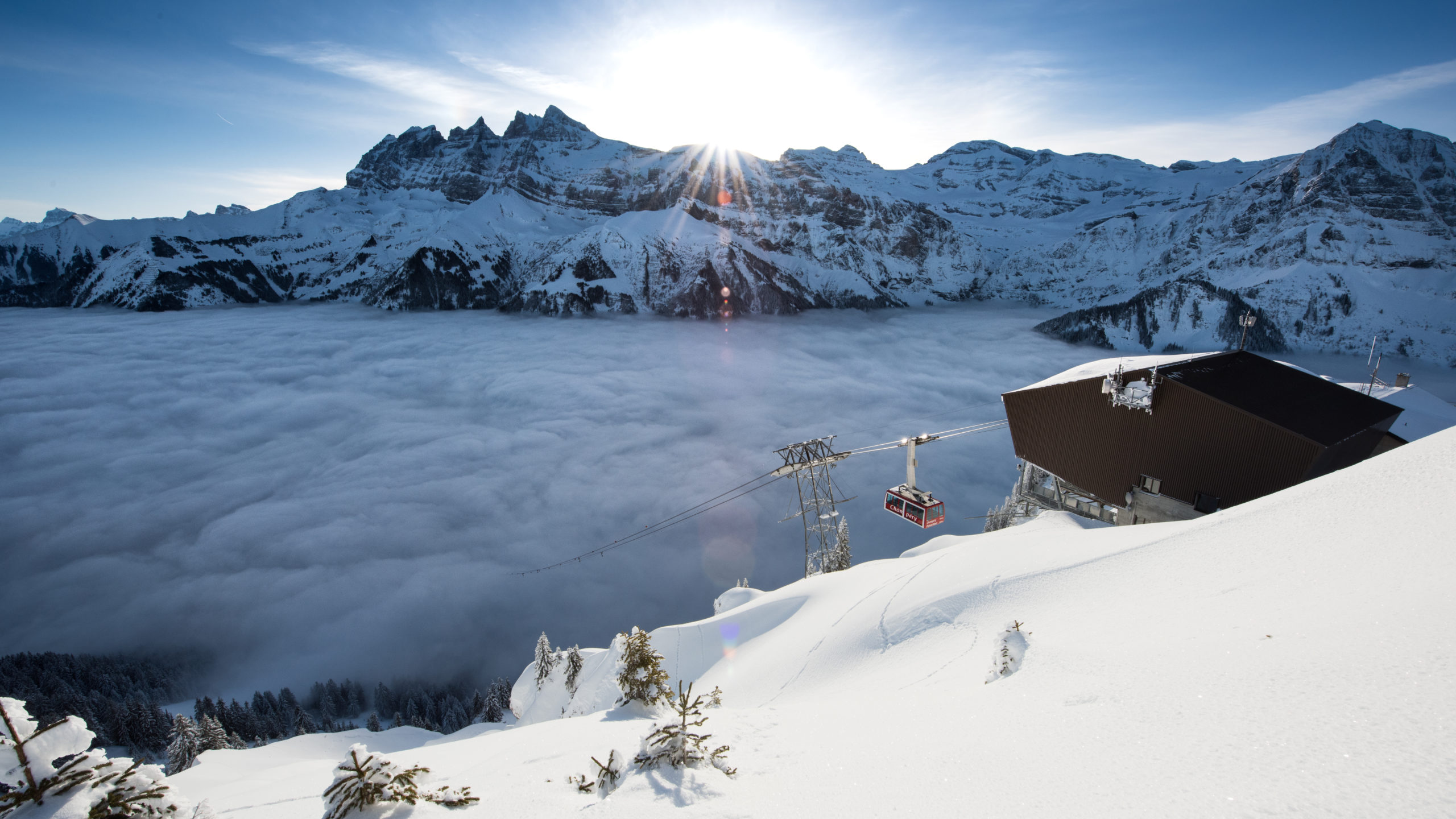 This breathtaking view from the summit of the Croix de Culet is a picture-perfect visual symbol of the Portes du Soleil. From here, one can see that the Dents du Midi, which mark the Swiss border of the Portes du Soleil, and the Dents Blanches, which straddle the border with France, are joined at the hip. It's a topographical testimony to the unbreakable bonds of kinship and cooperation.
3. A GLIMPSE OF LAKE GENEVA FROM THE PISTE PANORAMIQUE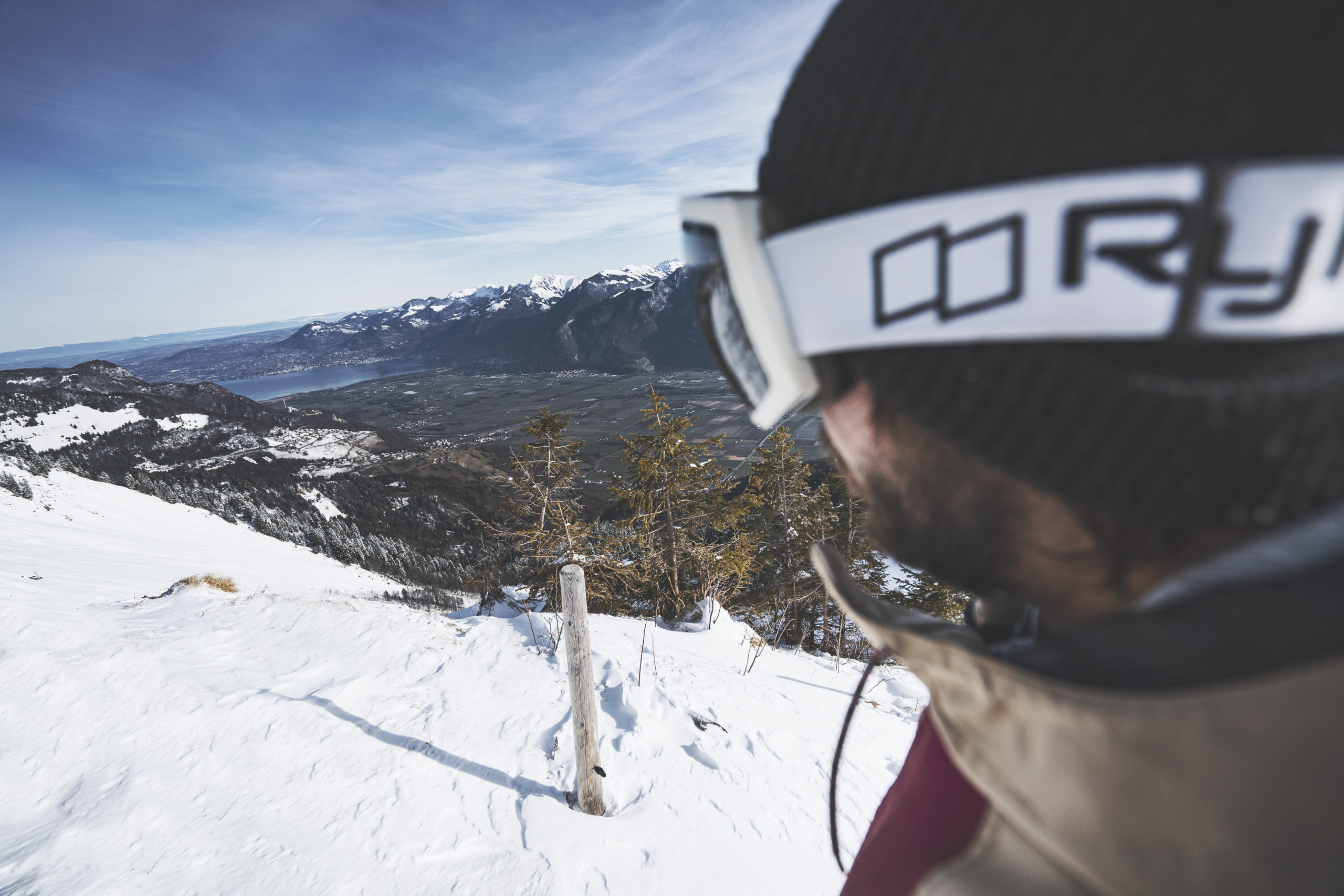 From the tippy-top of Torgon, on the border with La Chapelle d'Abondance and Châtel in France, you'll find a bird's-eye view of the Rhône Plain and Lake Geneva. On a clear day, it looks so close you could almost jump right in!
4. MONT BLANC FROM LE RANFOILLY
The 'Pas Dans le Vide', or 'Step Into the Void' is a 30m2 platform which provides an unobstructed panorama of the Mont Blanc massif. With nothing but thin air under your feet and Western Europe's highest mountain soaring dizzyingly before your eyes, a selfie here is not for the faint of heart!
5. THE SWISS SIDE FROM THE POINTE DE L'AU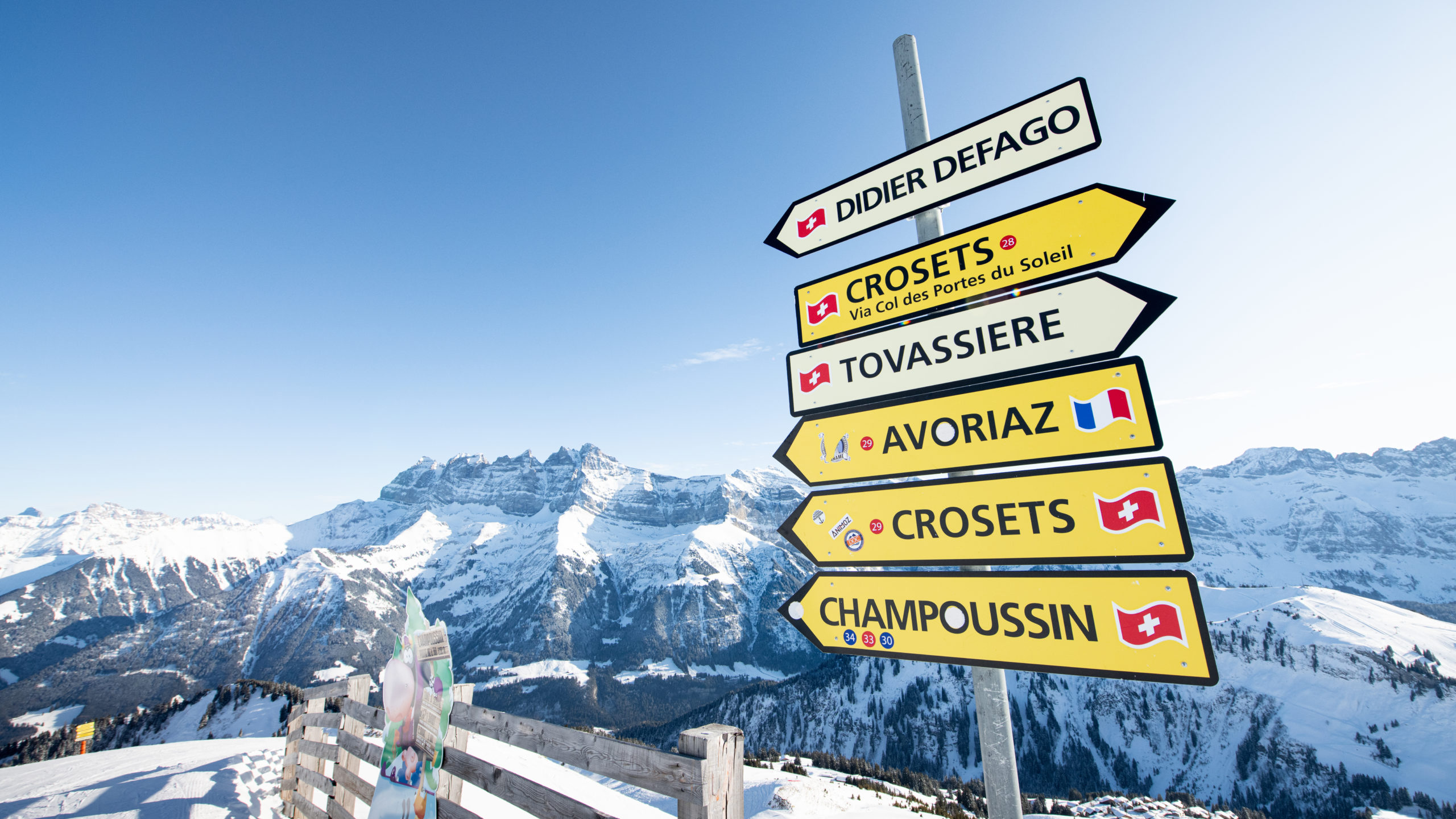 Not far from Les Crosets, at the Pointe de l'Au, the Swiss side of the Portes du Soleil spreads out at your feet like an snowy flying carpet. The distant Dents du Midi in the background will give you an idea of the size and scope of the area while you look for landmarks you recognise. From here, you can see to everywhere!
6. POINTE DES MOSSETTES / LES CROSETS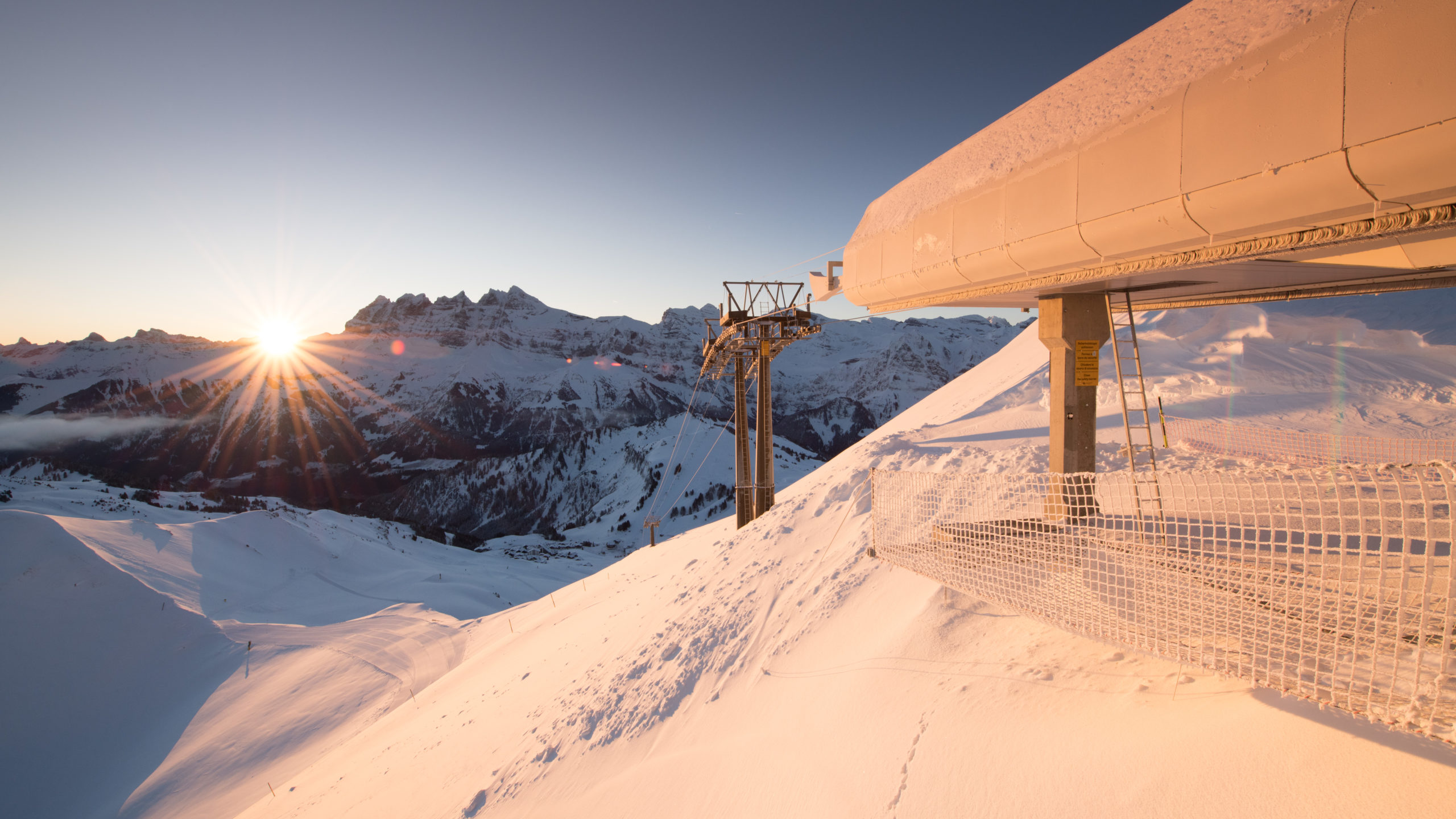 This is the highest point in Les Portes du Soleil, and the 360° view of the surrounding mountains is correspondingly superlative. From this commanding viewpoint that stretches from the massive Haute Cime in the Dents du Midi to the Pointe Percée in the Aravis Range of the Haute-Savoie Alps, you'll feel like you're on top of the world!
7. CHAVANETTE / CHAMPÉRY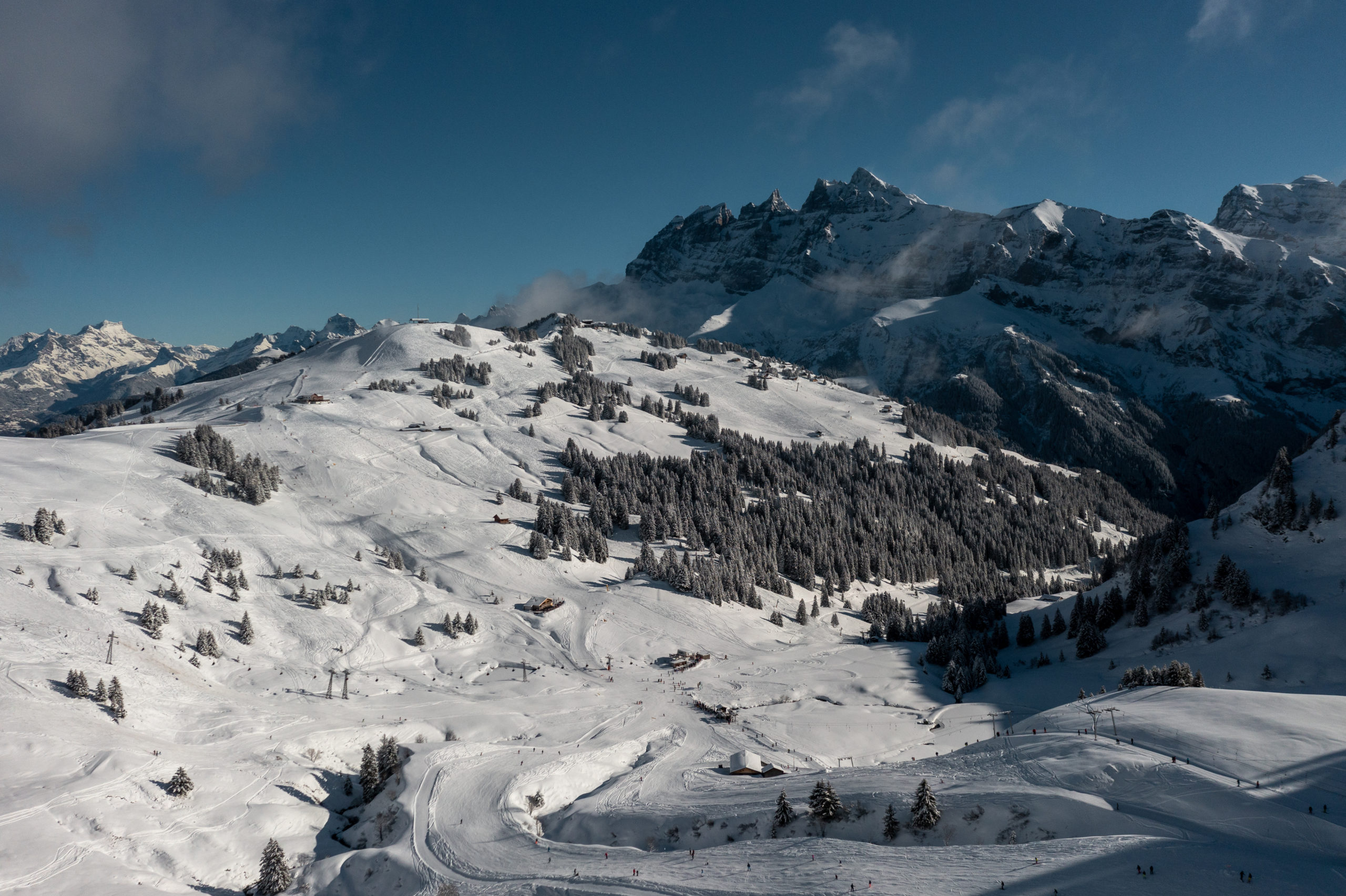 Plunging straight downhill from the top of the Chavanette Pass on the Franco-Swiss border, the Swiss Wall is a dizzying vertical drop of ripples and bumps. And when you tear your eyes off the vertiginous slope, the unobstructed view of the Dents du Midi is mind-blowing, to say the least! A photo here is a must-have for bragging rights, even if you don't dare to ski The Wall itself. Nobody has to know how you got down after the photo…