Are you looking to escape the heat of the cities and swap the tarmac or the pavements under your feet for mountain pastures and summits? Come up to the Région Dents du Midi!
Explore the 800 kilometres of hiking trails taking you from 457m to 3257m and take a real breath of fresh air! The oxygen is pure throughout Switzerland, but it is much more refreshing in the mountains. Lace up your shoes and head for the summits!
Top 4 favourite hikes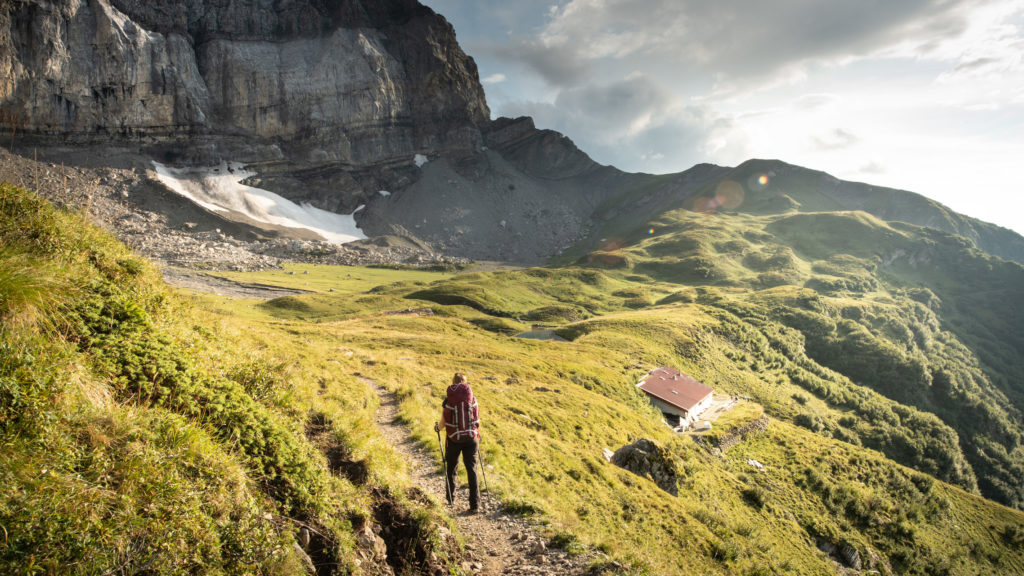 The Tour des Dents du Midi: 4 days to discover the region's landmark.
The 57 km long Tour des Dents du Midi is one of the region's emblematic routes with unique landscapes. The 3700m of elevation gain are interspersed by stops in huts allowing you to enjoy this hike at your own pace. Alone, with friends or family, this tour guarantees an unforgettable experience.
Length
52 km / D+ 6000m
Duration
4 days
Difficulty

●

Hard
Location
Start and finish from Champéry

Pointe de Bellevue: 360° panoramic views
Starting from Morgins, this hike with a significant elevation gain quickly makes you forget the effort it requires as soon as the panorama is revealed. Halfway between the lake and the mountains, its summit, and the striking view it offers, allows you to extend your gaze from the Mont-Blanc to the Jura, the Chablais plains and Lake Geneva.
Length
12.8 km / D+ 900m
Duration
4:40
Difficulty

●

Hard
Location
Start and finish from Morgins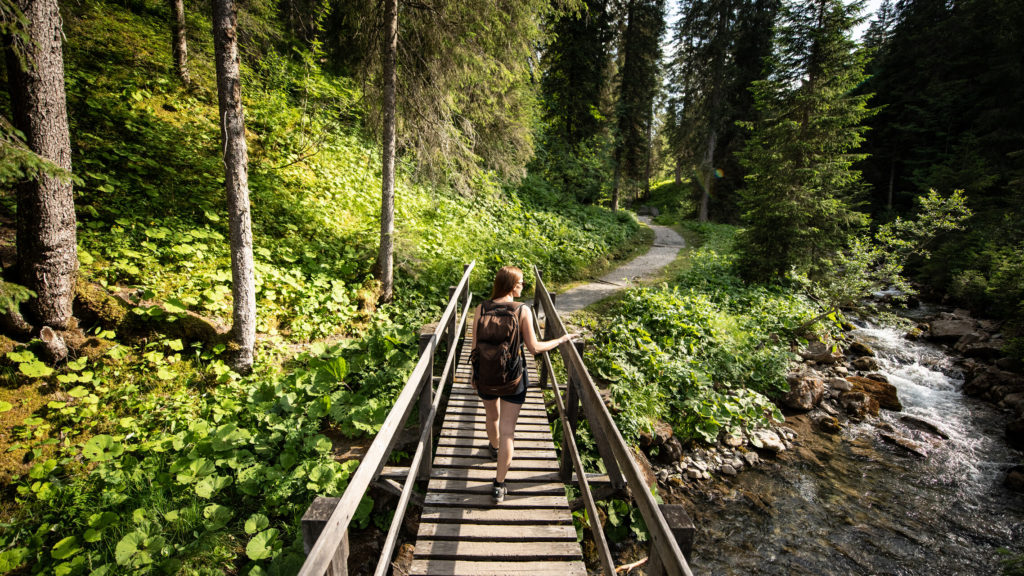 Sentier des Ponts: the hidden gem in the They valley
This is the perfect way to escape and cool off in the summer. The coolness of the lapping water will guide your steps over the 32 bridges along the Vièze river. After a 4 km stretch, walkers will discover the Cantine de They, a typical farmhouse that will welcome you in an authentic mountain setting, ideal for tasting local products or treating yourself to something sweet before making your way back.
Length
4.5 km / D+ 120m
Duration
1:15
Difficulty

●

Easy
Location
Start from Morgins
The Berroi ridge: out in the wild
This route, once used by smugglers, is surrounded by unspoilt nature in a wild atmosphere. In spring, you can marvel at the colour of the rhododendrons and the chirping of the birds that have just returned from their winter migration. This ridge stretches to the Franco-Swiss border where the customs hut of the Col de Cou still stands.
Length
9.6 km / D+ 545m
Duration
3:15
Difficulty

●

Moderate
Location
Start from Barme (Champéry)