There are many MTB routes in the region and throughout the Portes du Soleil that you can explore either by the power of your legs or with the help of electric assistance.
Discovering the Région Dents du Midi riding through pastures and forests will give you an endless feeling of freedom. Add to this gourmet breaks under the friendly watch of the surrounding mountains and you will have the perfect recipe to let go and recharge your batteries.
A few trail suggestions: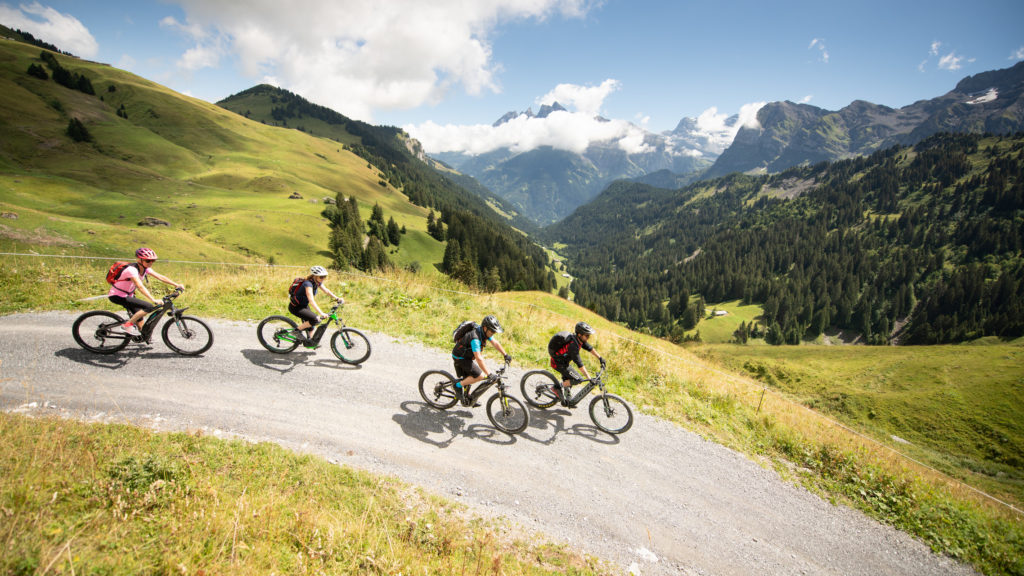 The Grand 8 (trail n°8): a 47km loop
Starting from Morgins or Champéry, this 47 km e-bike loop is accessible to all! Bike across the Portes du Soleil under the friendly watch of the Dents du Midi and enjoy a gourmet break in Les Crosets or Champoussin. Ideal for discovering the region without straining your legs too much, this route is aimed at those who wish to go at their own pace and enjoy the panoramas and alpine restaurants to be found along the path.
Length
47.6 km / D+ 697m
Duration
4:00
Difficulty

●

Moderate
Location
A looping route starting from Champéry or Morgins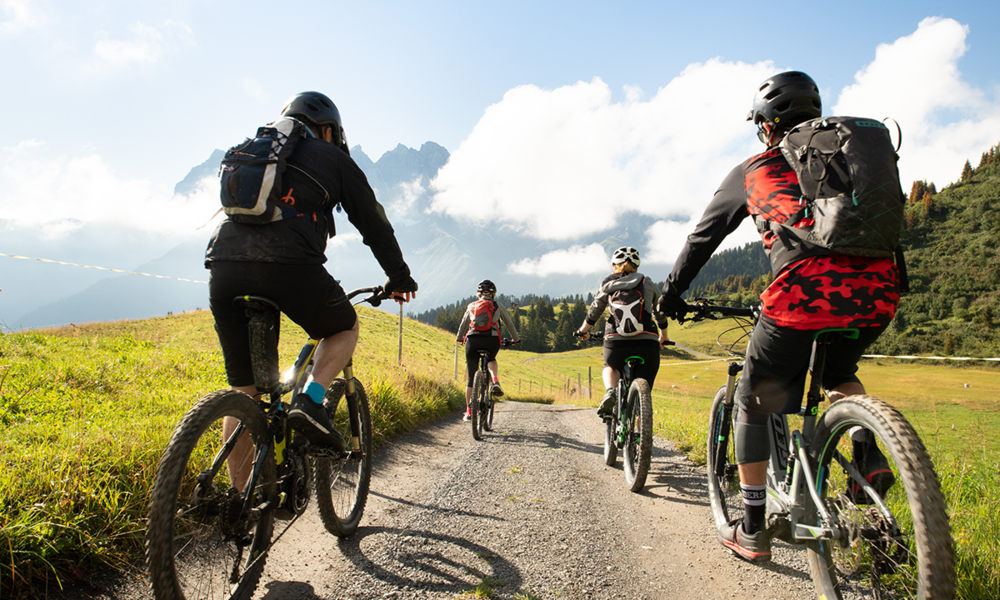 Morgins – Tour de la Foilleuse (trail n°6): 4×4 road on the montainside
The Tour de la Foilleuse is an ideal route to take your mountain biking to the next level. Following a 4×4 road on the mountainside, the steep gradient and technical sections will raise your adrenaline levels. If the need arises, there are numerous recharging stations along the route. And for those who don't have electric assistance, a pit stop is just as good for recharging the batteries (and the legs)!
Length
25.4 km / D+ 940m
Duration
2:30
Difficulty

●

Moderate
Location
Start from Morgins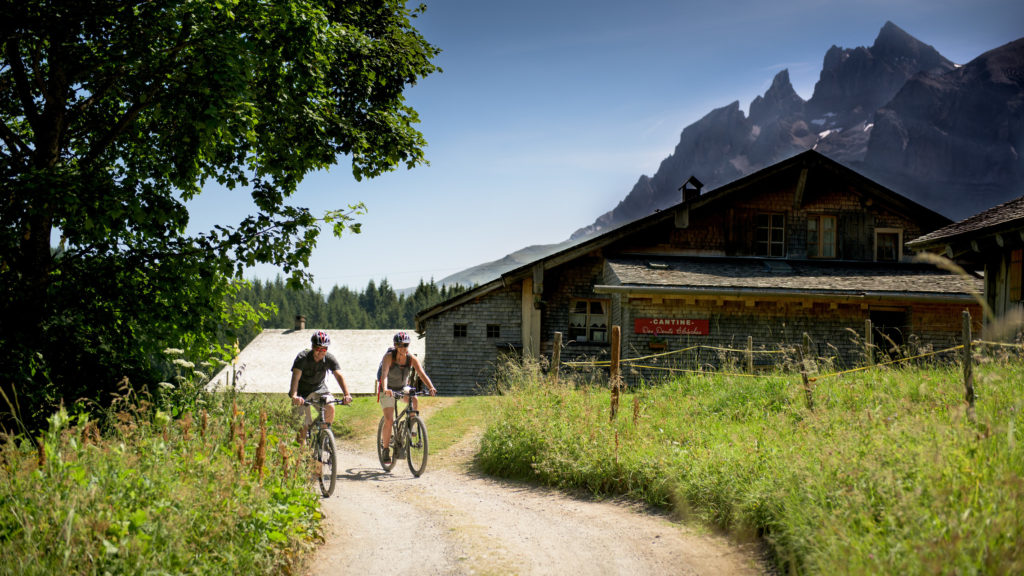 Champéry and the Plateau de Barme (trail n°2): ideal for a family outing
From the centre of Champéry, set off to discover the Plateau de Barme and the mountain huts in the summer season. Following the Grand-Paradis road, you will reach this isolated plateau under the Dents Blanches massif. An enchanted interlude in a unique setting, ideal for a family outing and suitable for all abilities.
Length
17.4 km / D+ 700m
Duration
1:35
Difficulty

●

Easy
Location
Start from Grand-Paradis (Champéry)