A sport for some, a hobby for others, horseback riding is a unique way to get in touch with nature, thanks to the symbiotic relationship between a rider and her trusty steed. On horseback, a rider can access wild spaces that might otherwise prove inaccessible, especially during the breathtakingly beautiful yet formidable conditions of an alpine winter.
Ski Joëring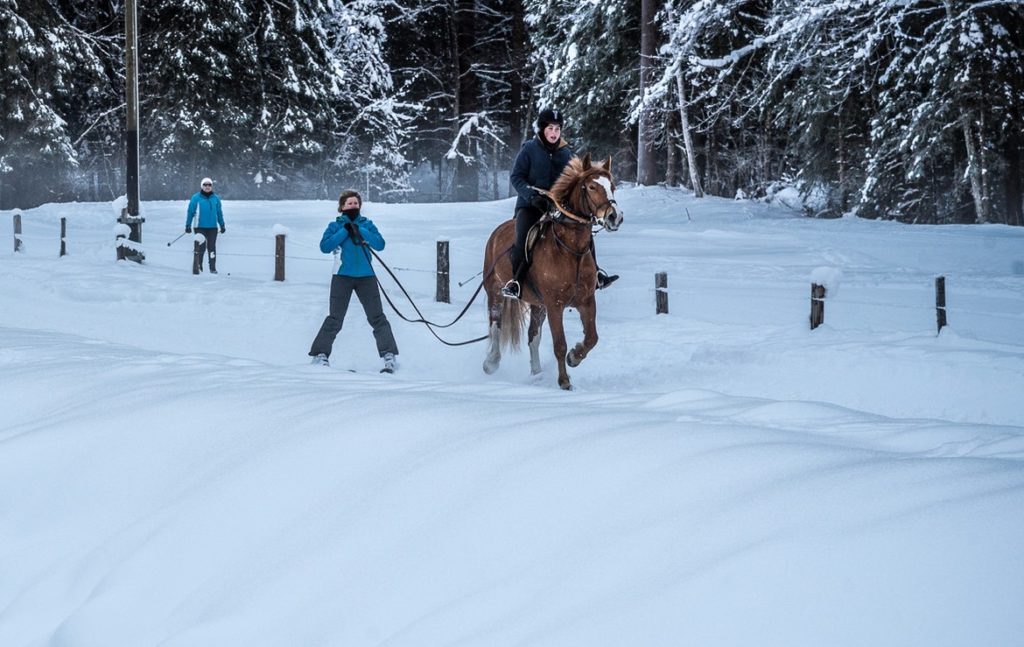 Originating in Norway, this fun sport is an ancestral discipline consisting of being towed on skis by a horse (or dog with Team des Loups) in tandem with a guide. Ski joëring is for animal lovers eager for thrills. A ski helmet is required for this activity.
Horseback riding
Set off on horseback through snow-laden forests for an old timey adventure reminiscent of Lewis and Clark's great expedition into the wilderness.
Pony rides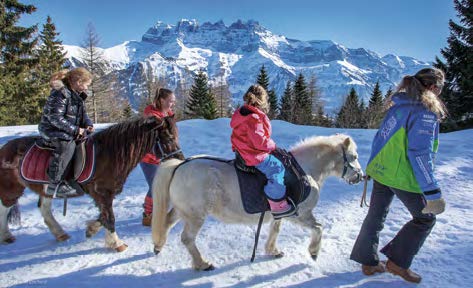 An all-time-favourite activity with the littlies, riders and ponies take the time to gain each other's confidence before setting off. Your little cavalier will come back prancing with pride and a sense of accomplishment!
Carriage rides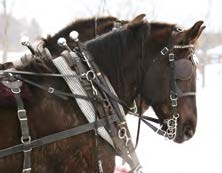 Sit back and enjoy the ride; could there be a better way to enjoy the region's natural beauty than at the slow and steady pace of a horse-drawn carriage?
Sleigh Rides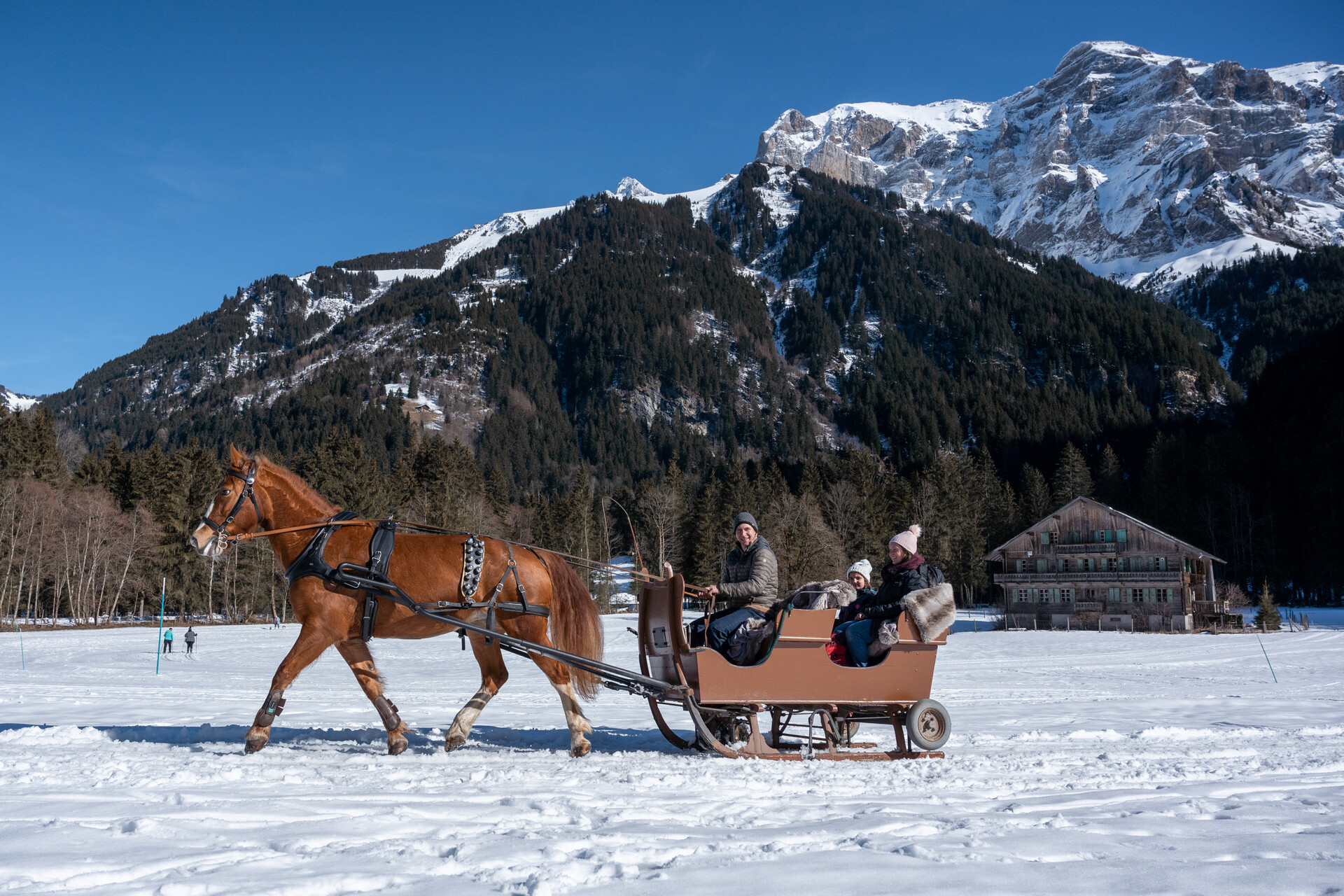 Oh, what fun it is to ride in a one-horse open sleigh! Especially when you're gliding effortlessly along among frozen forests and giant snowdrifts in the idyllic Région Dents du Midi…
Life in the stables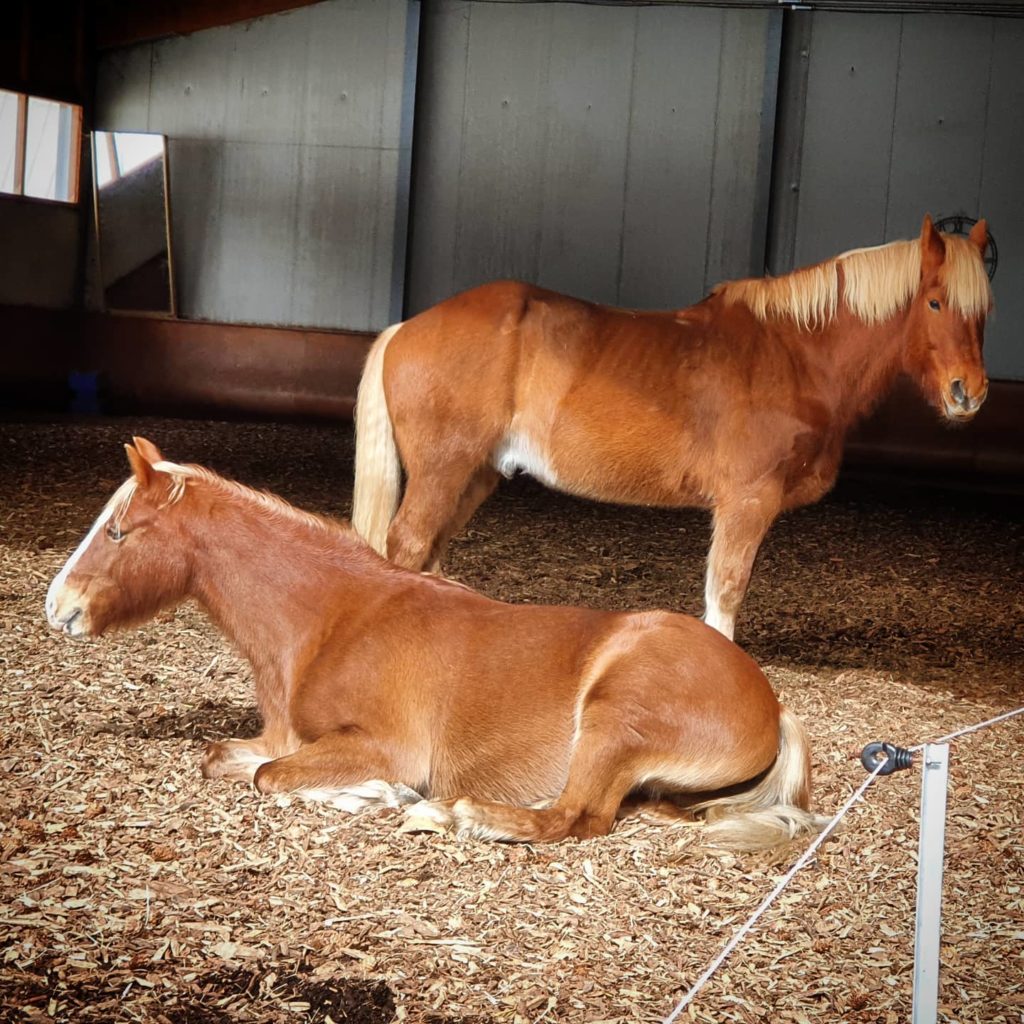 Young horse lovers will jump at this unique chance to learn more about horses and barn safety, feeding, shoeing, and taking care of the furry residents at our stables for the day. The friendly, safe, relaxed atmosphere will help develop horsemanship skills and build personal confidence along the way.
And in summer?
Discover the activities offered during the summer season on the 800 km of trails available on the Portes du Soleil area. The equestrian centres also offer camps for children during the season.