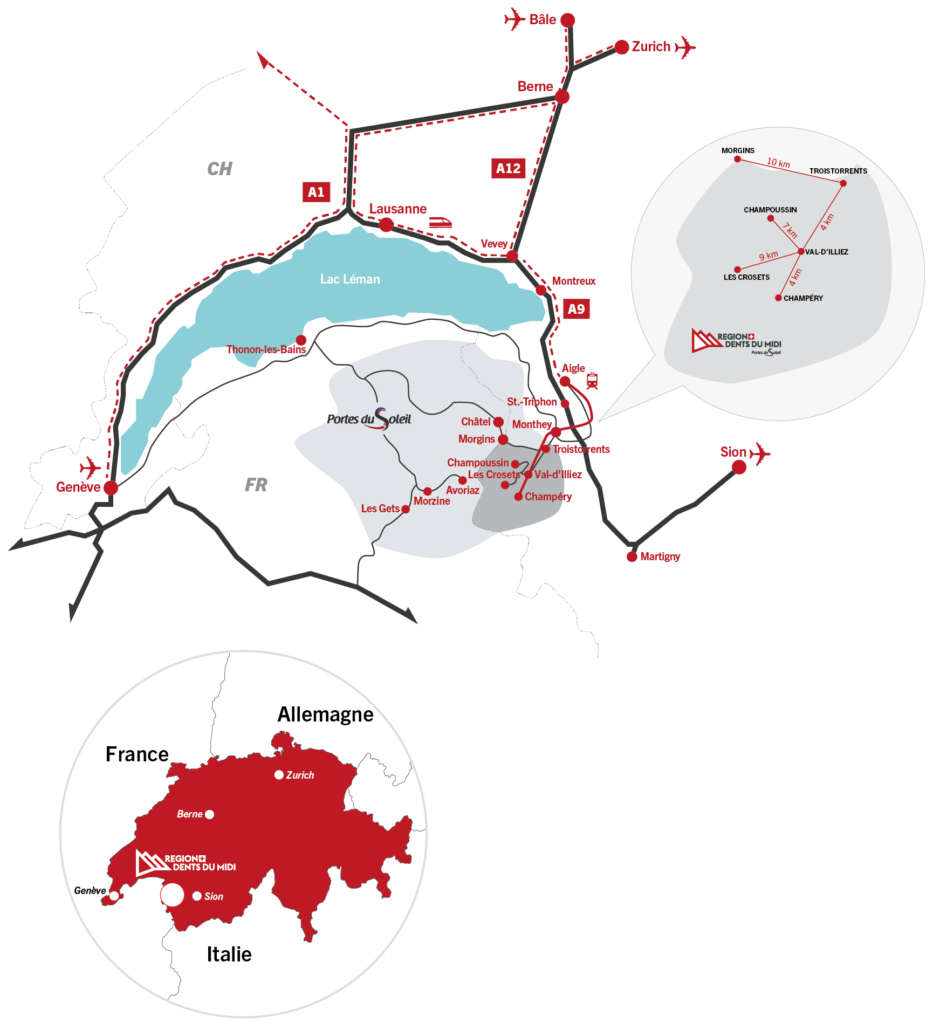 by car
The Val d'Illiez is just 15 minutes from the St-Triphon exit off the A9 motorway. An important part of the Swiss national motorway network, the A9 serves western Switzerland and provides a direct link to the major European motorway axes.
From Monthey, you will take Road 21 to Troistorrents, Val-d'Illiez and Champéry. To reach Morgins, you will have to take the first exit to the right of the Troistorrents roundabout which goes up to the resort. After the village, the customs of "Pas de Morgins" will take you to France and the Abondance Valley.
Good to know
To travel on Swiss highways, it is necessary to obtain a sticker for CHF 40.- from customs office or at petrol stations in Switzerland. The sticker must be renewed every year. Finally, you can buy the sticker online on the myswitzerland website and pick it up directly at the airport.
By train
The emblematic Swiss Federal Railways (CFF/SBB) provide fast, efficient connections from Geneva and Sion airports and major European cities via Lausanne or Brig to the nearby town of Aigle. From Aigle, transfer to the AOMC cogwheel train (Aigle – Ollon – Monthey – Champéry) for a scenic trip over the Rhone River and into the Canton of Valais. Just past the town of Monthey, the cogwheel slides into gear and you begin the winding climb up into the Val d'Illiez.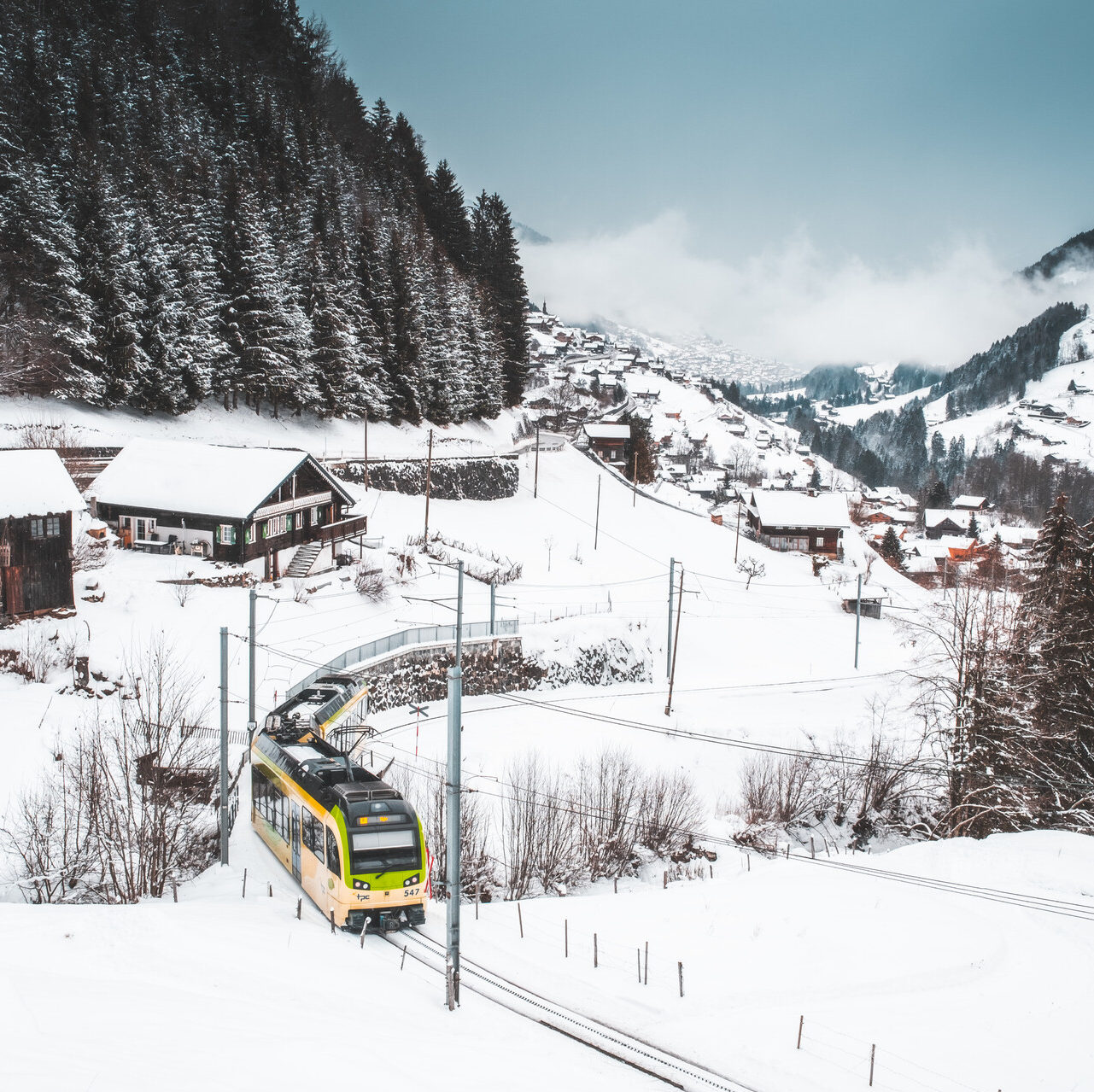 City
By train
By car
Basel

🛪

4:00
2:20 / 217 km
Bern 🛪
3:00
1:30 / 124 km
Geneva

🛪

2:30
1:20 / 128 km
Lausanne
1:35
1:00 / 65 km
Lyon
4:30
3:10 / 275 km
Milan

🛪

6:00
4:00 / 296 km
Neuchâtel
2:30
1:30 / 133 km
Paris
6:40
6:15 / 577 km
Vevey
1:29
0:37 / 35 km
Montreux
1:22
0:32 / 26 km
Sion 🛪
2:00
0:40 / 55 km
Zurich 🛪
4:15
2:30 / 238 km