Slow Food is a global movement that promotes 'good, clean, and fair' food. Showcasing respectfully sourced products and responsible consumption, the partnership between Slow Food and Region Dents du Midi is a match made in heaven!

BREAKFAST IN REGION DENTS DU MIDI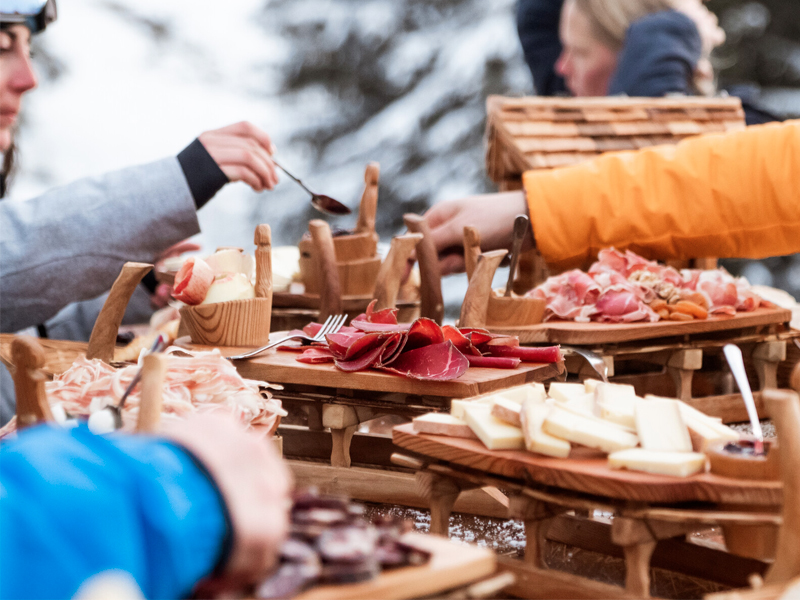 Pilot destination for the 'regional breakfast' project launched by Hôtellerie Suisse, accommodations bearing the Slow Food label offer a deliciously unique Region Dents du Midi breakfast. You'll start your day with a scrumptious slice of bread slathered with homemade jam, accompanied by yogurt or serac and, best of all, a wedge of "Salée", the emblematic Illiez Valley cinnamon sugar pie.
Our Slow food offers
Join the Slow food network
From food-tasting tidbits to a day on the farm to cooking workshops, Region Dents du Midi will give you a taste of the good life and leave you hankering for more! Our Slow Food partners are wonderfully representative of the Illiez Valley's unique culinary heritage and of the worthwhile Slow Food ideals.