Region Dents du Midi's abundant natural and cultural heritage are sources of inspiration all year round. Whether you're an intrepid thrill-seeker, a nature-loving sight-seeker, or an adventurous foodie, every season offers its own flamboyant panoply of experiences.
winter
A wonderland as far as the eye can see…
The love of winter sports knows no boundaries, especially in Les Portes du Soleil! With one hands-free lift pass in your pocket, a vast playground with 600 km of slopes and 12 resorts sprawling across the border between Switzerland and France is yours for the conquering.
If you prefer the tranquillity of sheltered valleys and sleepy snow-covered forests, you can venture off the beaten track on a network of marked snowshoe trails or the Morgins Rando Parc's ski touring itineraries.
Countless cosy huts and restaurants await around nearly every bend, so you can hit the slopes safe in the knowledge that you're never far from a warm shelter and a well-deserved pick-me-up.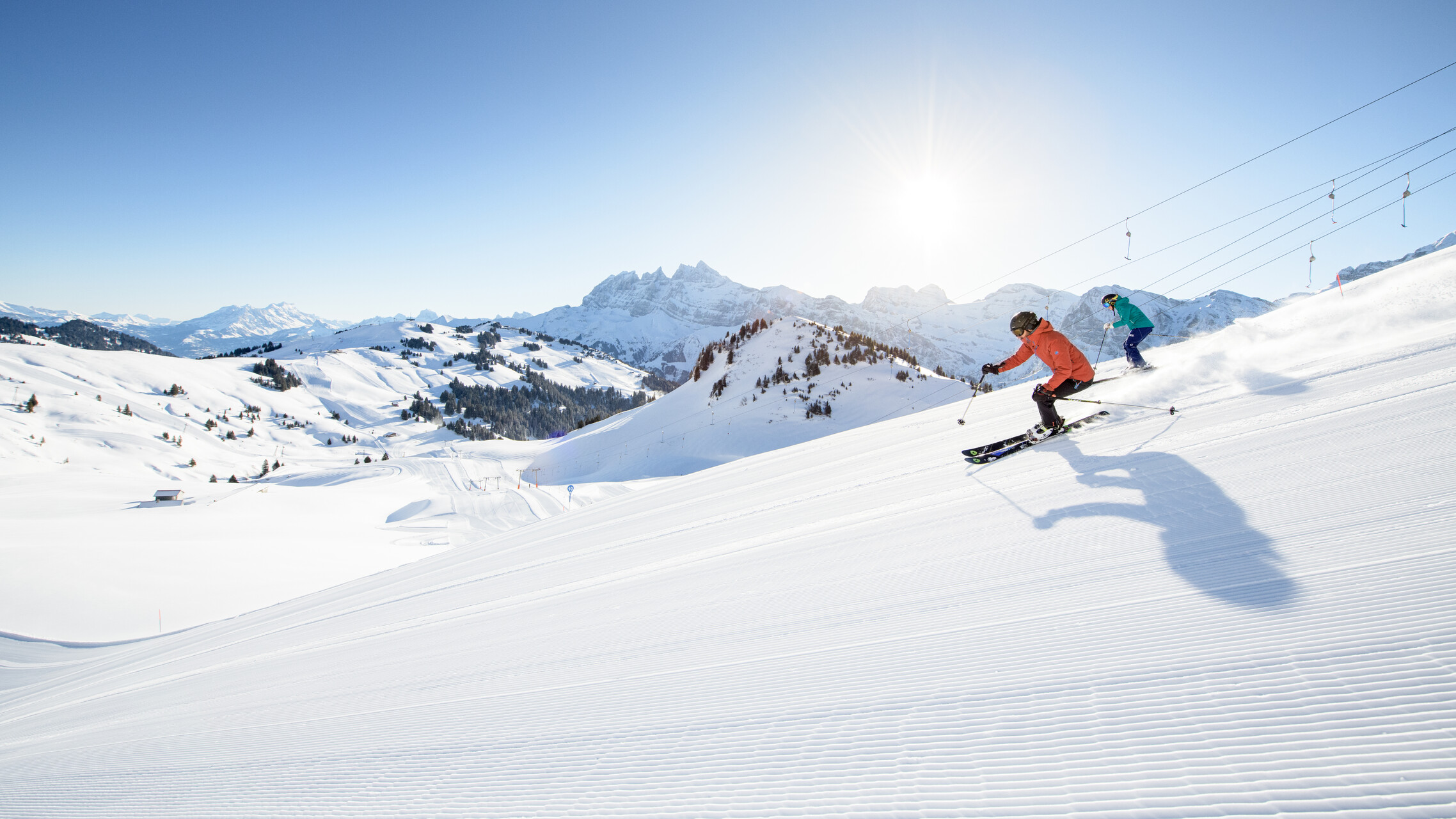 Spring
Fewer layers, goggle tans, and great deals…
Springtime is a great time to enjoy the best of winter sports – without the winter crowds! The longer days pack a punch, with plenty of time to hit the slopes in the morning and chill on a sunny terrace in the afternoon. Not only that, this is also the season for unbeatable package offers and fun events, like the iconic Rock The Pistes Festival or the hilarious Maxi-Rires Festival.
SUMMER
Mountains of fun…
In summer, there are a million ways to explore Region Dents du Midi and Les Portes du Soleil. As soon as the snow melts, nature-lovers of all sizes and shapes head for the hills in search of soaring summits, bucolic valleys, and panoramic views.
Walking, hiking, mountain biking, cycling, canyoning, fishing, downhill scooters, treetop ropes courses, husky karting, swimming and more – leisure activities are legion and, with our fantastic Multi Pass, many are free or discounted to boot!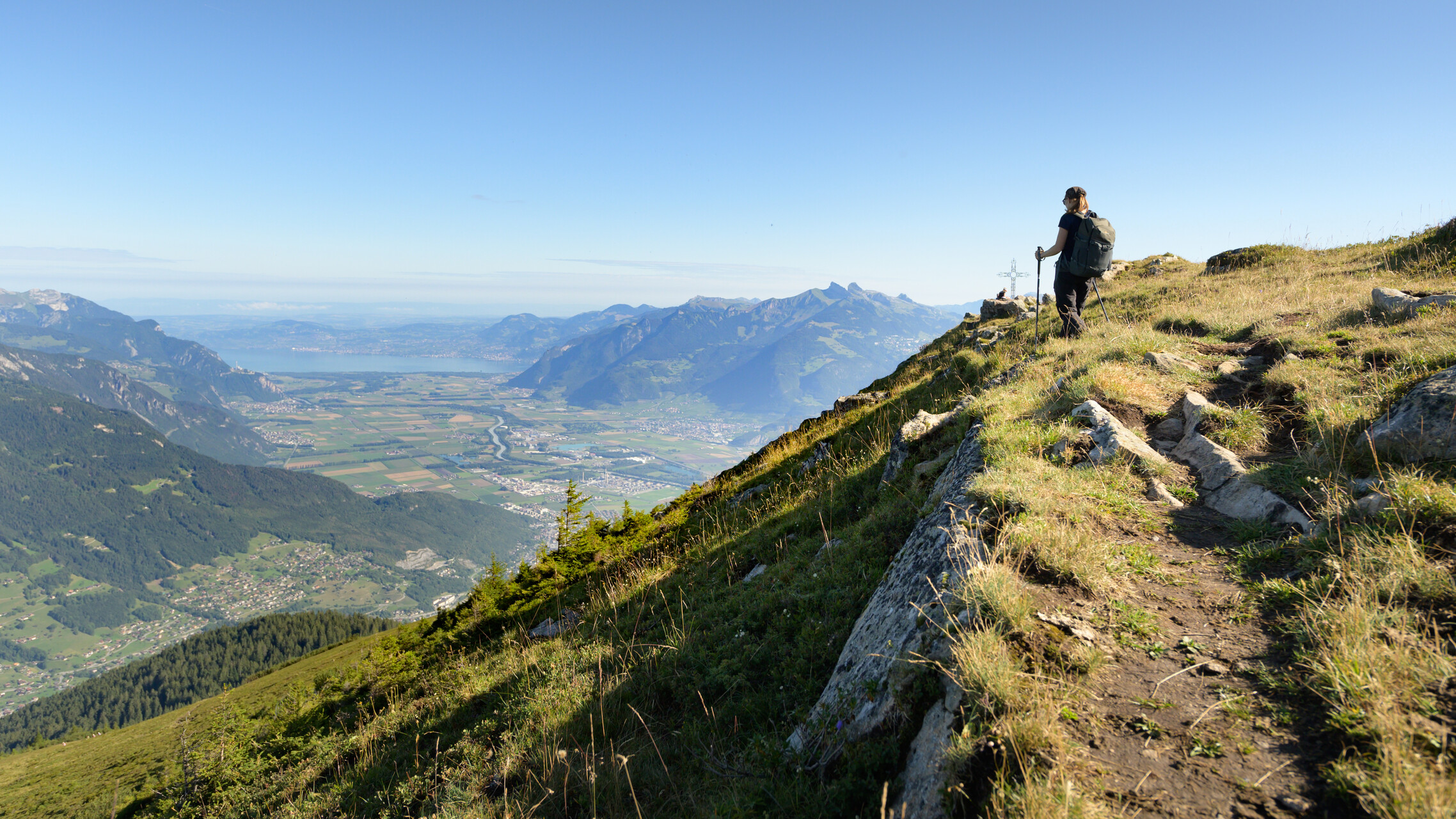 autUmn
Switzerland's coat of many colours…
This season is a study in contrasts, running the gamut from nippy, frost-rimed mornings to glorious, golden afternoons. As summer wanes, the hillsides don their showiest colours and local wildlife begins a last-blast frenzy of migration, showy mating rituals, and food-gathering before winter sets in.
Speaking of food, autumn has all the best specialties – like mushrooms fresh from the forest, wild game, and 'Brisolée', a traditional Swiss dish featuring delicious roasted chestnuts.
Most summer activities are available until end of October – or the first snowfall, whichever comes first. Autumn is all about adventure, but make sure to pack an extra jacket and a headlamp, as temperatures can drop fast and night falls earlier with each passing day. Winter is just around the corner!