E-biking is an eco-friendly way to explore the Alps with a minimum of sweat and effort. In the Portes du Soleil you'll find more than 350 km of marked trails, with battery charging stations along the way.
Discover e-bike in Portes du Soleil, a way to get around with minimal effort on the trails and tracks of this domain in the Swiss Alps. Are you looking for an activity that combines outdoor fun, just the right amount of physical effort and the good-for-your-conscience benefits of an environmentally friendly sport? Electric mountain bikes are specially adapted for rugged terrain and steep uphill and downhill slopes. Many local shops rent bikes and provide free maps of electric bike trails and battery charging stations throughout the Portes du Soleil.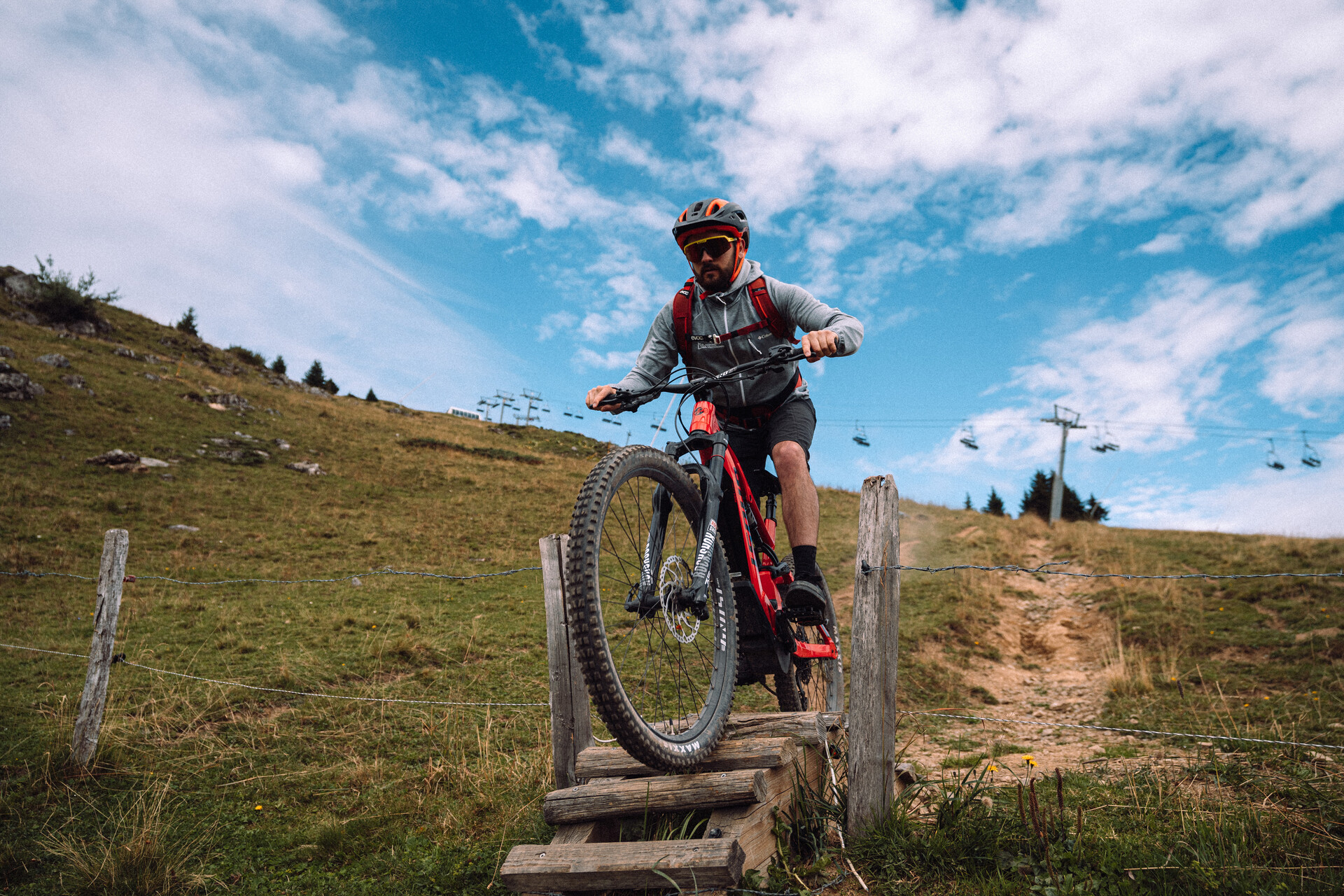 E-Bike routes and rentals Switzerland – Region Dents du Midi
Our E-Bike offer in a few figures:
10 marked trails between Champéry, Val d'Illiez, Les Crosets, Morgins and Champoussin
1 circuit of 40 km from Morgins to Champéry: the Grand8
14 battery charging stations (see the list)
6 rental partners
A map of the Bike routes can be downloaded below, also available in our Tourist Offices.
The e-bike routes at the Portes du Soleil
The French-Swiss mountain bike area of the Portes du Soleil is the largest in Europe!
300 km of marked trails
37 circuits
25 bike shops
28 battery charging stations
For more information, download the Portes du Soleil E-Bike map.